Mobile software developers have created several useful applications specifically to help wood furniture buyers better understand how the interior of their favourite homes will change. Such programs make the professional work of designers more comfortable, who design furniture and want to see how it will look in the apartments and homes of buyers in the future.
This is the reason why you should download iPad applications for future purchases. This will help you visualise the view of your home with new furniture. This factor is very important in the process of acquiring expensive headsets and other serious things. In this article, we describe some useful programs that have been created specifically for this purpose.
PRO100
It is one of the most popular programs that users like because it has free access. This program helps users to design furniture and make calculations, as well as create new furniture items and thoroughly design the interior. You can see the result in 3D format or in finished drawings with the exact size.
Interacting with PRO100 is not difficult. Moreover, it will make the work of designers more comfortable as it will help them to make changes to the finished version of the project in the presence of customers who like to make adjustments at the later deadlines of the task.
There is one more strength of PRO100 for those who make wooden furniture or do its assembly. The essence of this is that the programme helps to obtain estimates of the amount of material used. And if you specify the current rates, it will calculate the exact amount of the project. The latest version of PRO100 has become more functional. It allows you to make adjustments of videos and save images so you can display them in 3D models later.
bCAD furniture
This is a versatile program that helps specialists design furniture, by accelerating and automating the processes of manufacturing finished furniture products. Specialists use bCAD to create new frame and cabinet furniture items, as well as equipment for stores and exhibitions.
There are some functions of bCAD Furniture:
simulate any elements used, finished furniture or interior design;
negotiate estimates;
import sketches or drawings from other programs;
generate reports and production documentation;
increase sales of manufactured goods;
visualise drawings in 3D format.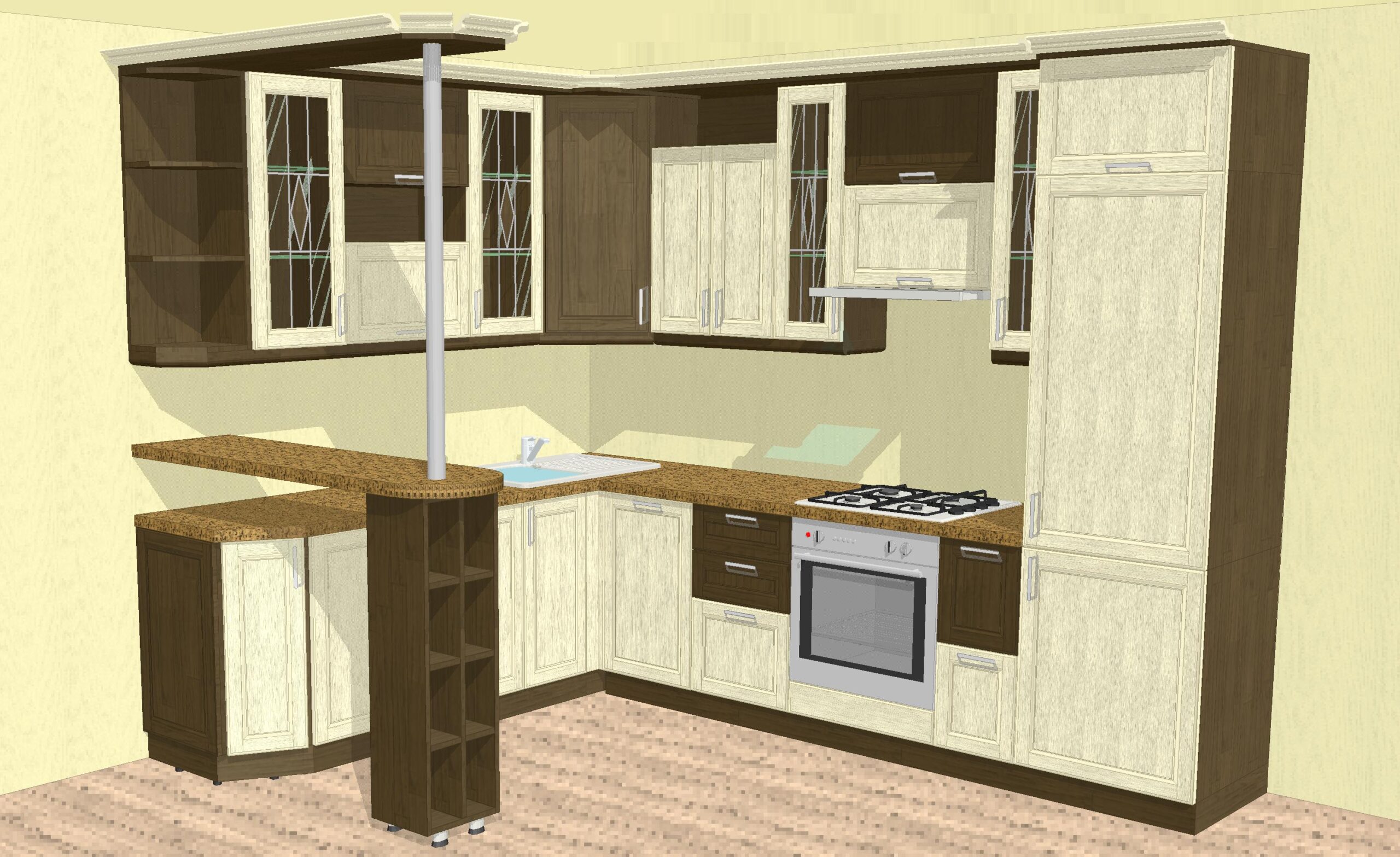 Kitchen Draw
Among the professional programs that were developed to create kitchen furniture, Kitchen Draw is one of the best. The developers have seriously worked on the interface to facilitate the work of designers and designers. By default, each project is presented as a flat drawing, but if the specialist needs to make a full 3D model, then he or she can do it too.
There are other Kitchen Draw features:
A huge database with all the elements that are needed to fully use the application.
Possibility to import or create unique catalogue of furniture from wood.
Estimating.
The creation and simultaneous operation of several separate networks that connect places of retail sales. This helps them maintain control over the work of these places.
Kitchen Draw was created for professionals who are engaged in the development and design of furniture for serial or individual production. The software is distributed on a fee basis. At the same time, this program charges a fee for every hour of its usage. But you can try the free version for review. However, it has a limited functional part.