Launching a yacht rental business in Dubai is a lucrative venture, thanks to several appealing features. This bustling metropolis offers an opulent lifestyle, idyllic weather, and a strategic location, attracting millions of tourists annually. With its stunning coastline and thriving maritime industry, Dubai provides the perfect backdrop for a yacht rental enterprise. Let's delve deeper into the key aspects of initiating a yacht rental in Dubai.
Key aspects
Market Research and Business Plan: Before diving in, it's crucial to conduct thorough market research. Analyze the demand for yacht rentals in Dubai and identify your target audience: tourists, locals, or corporate clients. Additionally, create a detailed business plan outlining your goals, strategies, and financial projections to ensure a solid foundation for your venture.
Legal Requirements: Operating a yacht rental business in Dubai requires navigating various legal aspects, including obtaining the necessary licenses and permits.
Crew and Training: Hiring experienced and certified crew members is essential for the success of your yacht rental business. Ensure your crew is well-versed in safety protocols and customer service, guaranteeing your clients a pleasant and secure experience.
Online Presence: Establishing a professional website is crucial for showcasing your yachts, services, and pricing. Professional services can help you with web development and digital marketing strategies to effectively reach your audience and create a strong online presence.
Marketing and Branding: Utilize social media platforms, SEO, and content marketing to promote your yacht rental business. Highlight your unique selling points, such as corporate yacht charters in Dubai, to attract potential clients and differentiate yourself from competitors.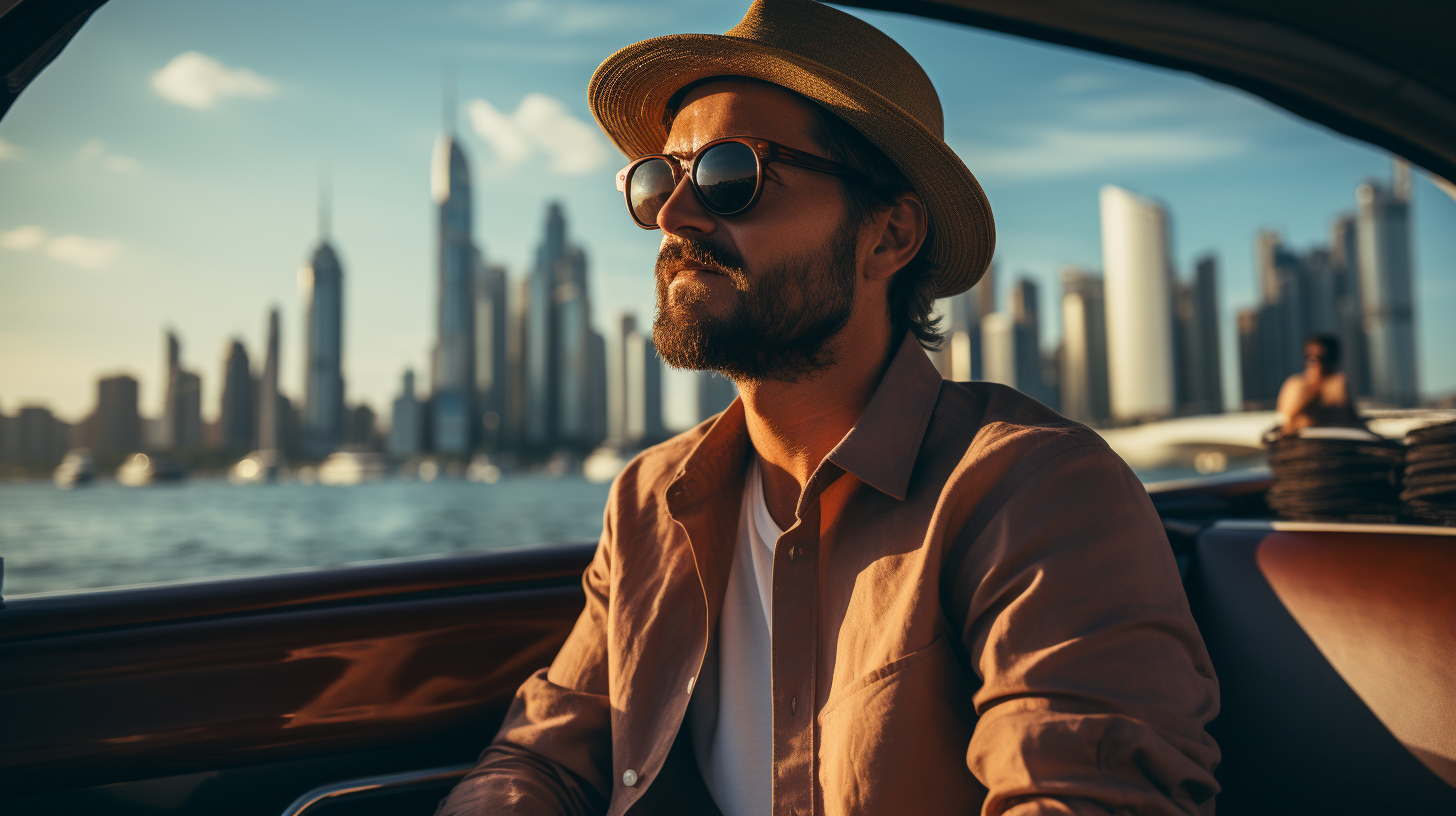 Owning a yacht in Dubai opens up a world of opportunities for earning money. You can offset the cost of owning or selling a yacht, and if you own one, you can earn from your daily investment. On average, leasing or hiring a yacht for a trip in Dubai can cost around $2250. Renting out your yacht can be an excellent way to generate extra income.
Considering the expenses of hiring a yacht, starting your yacht rental business can be a lucrative venture. With careful planning and the guidance of a consultant with boat industry experience, you can tap into the potential of this successful business in Dubai. This article provides a complete guide to help you navigate the proper procedures for starting a yacht business in Dubai. Learn more and embark on your entrepreneurial journey in yacht rentals.
In conclusion, embarking on a yacht rental business in Dubai requires a blend of strategic planning, market comprehension, and adherence to legalities. However, the potential rewards are vast, given the city's burgeoning tourism sector, high demand for yacht rentals, and profitable boat ownership opportunities.
With the right approach, backed by a solid business plan and a strong digital presence, your yacht rental enterprise could sail toward success in the thriving maritime industry of Dubai. It's an exciting journey full of promise, and with careful navigation, the tides of fortune could well turn in your favor.