Creating an exceptional client experience for your flight school requires careful consideration. When prospective students choose your school, it's an opportunity to showcase your commitment to their success.
While relying on established syllabuses can be helpful, developing a branded guide that outlines what students can expect is crucial. Many successful businesses, such as MzeroA private pilot school, use this approach.
Consider providing a comprehensive checklist, including important tasks like obtaining medical clearance, securing a student certificate, and passing the written exam. Additionally, create a personalized itinerary for their first cross-country flight, highlighting the exciting destinations they'll explore with their CFI. If your school offers group ground school, communicate the dates and encourage participation.
To enhance the student experience, introduce them to fellow students and team members, offering a tour of your school and hangar. Remember, this may be their first exposure to the aviation world, so take the opportunity to provide valuable insights and learning moments.
Maintaining a clean and organized environment is crucial. Ensure your school is clutter-free, with spotless bathrooms and well-maintained communal spaces. Regular cleaning schedules should be established, even if you don't have janitorial services. Dedicate time to keeping your school pristine.
Lastly, establish a recurring schedule and prioritize the student's availability. If they can only attend on specific days, secure those slots well in advance. Proactively schedule for the upcoming month to avoid any delays or misunderstandings. And, if a student expresses interest but needs to confirm, diligently follow up to maintain engagement.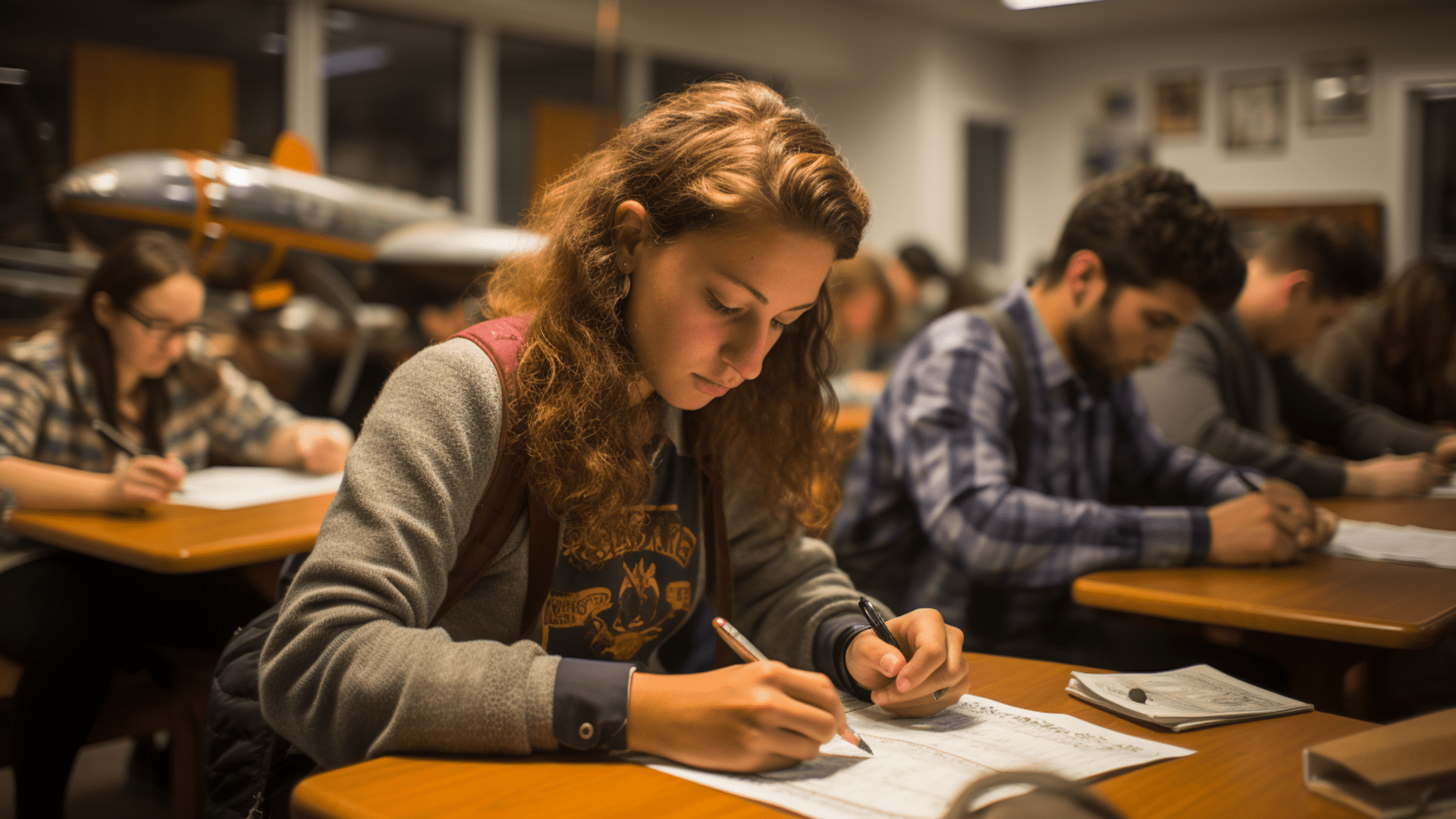 Importance of reviews
Now, let's discuss the importance of reviews. They are vital to your online presence, influencing potential students' decisions. Consider incentivizing reviews by offering a small discount on merchandise, pilot supplies, or books in exchange for a five-star review. This simple gesture can generate numerous reviews, attracting new customers who trust positive feedback.
Furthermore, capitalize on the enthusiasm of your existing customers, particularly after they pass a check ride. Celebrate their achievement by sharing a photo of them with their certificate on social media and your website. Please kindly request a review, as satisfied students are more likely to leave positive feedback. Remember, asking for reviews can significantly impact your school's growth.
Implementing these strategies can elevate your flight school's onboarding experience while enhancing your reputation and attracting new students.
In conclusion, curating an exceptional client experience for your flight school is multifaceted, requiring attention to detail, proactive communication, and consideration of the student's unique journey.
By embracing these strategies – providing a clear, comprehensive guide, maintaining a clean and organized environment, respecting the student's availability, and capitalizing on the power of reviews, you can create an inviting and engaging space for learning.
Not only will these steps enhance the student's experience, but they will also serve to reinforce your flight school's reputation and expand your reach to attract more prospective students. Remember, the key to successful onboarding is making the student's experience as seamless and enjoyable as possible, setting the stage for their successful journey toward achieving their aviation dreams.