The business plan is the most significant document for any entrepreneur. It contains your targets, strategies, market analysis, financial forecasts, and many other factors. In this article, we would like to describe some tips on how you can create a business plan in 2023.
Start with your mission statement
Your mission statement should summarize the target of your business in several sentences. A well-designed mission statement will help you have confidence in your decision-making process and maintain focus on your business goals.
Carry out marketing research
Market research is an important stage in creating a successful business plan. This will assist you in understanding your target audience, competitors, and industry trends. Conducting marketing research will help you identify potential problems and opportunities and provide you with information that will be the basis for your marketing strategies and sales.
Identify your target audience
If you are familiar with your target audience, this factor is important for creating a successful business plan. You should understand their needs, preferences, and behaviors. So it will help you develop effective marketing strategies.
Develop a marketing plan
In your marketing plan, you should outline your strategies for reaching the target audience, promoting your products or services, and building your brand. This plan should include your messages, channels, budget, and indicators to measure success.
Create a sales plan
The sales plan describes your earning strategies, such as pricing, distribution channels, and sales tactics. In addition, it includes forecasts of sales growth and customer engagement.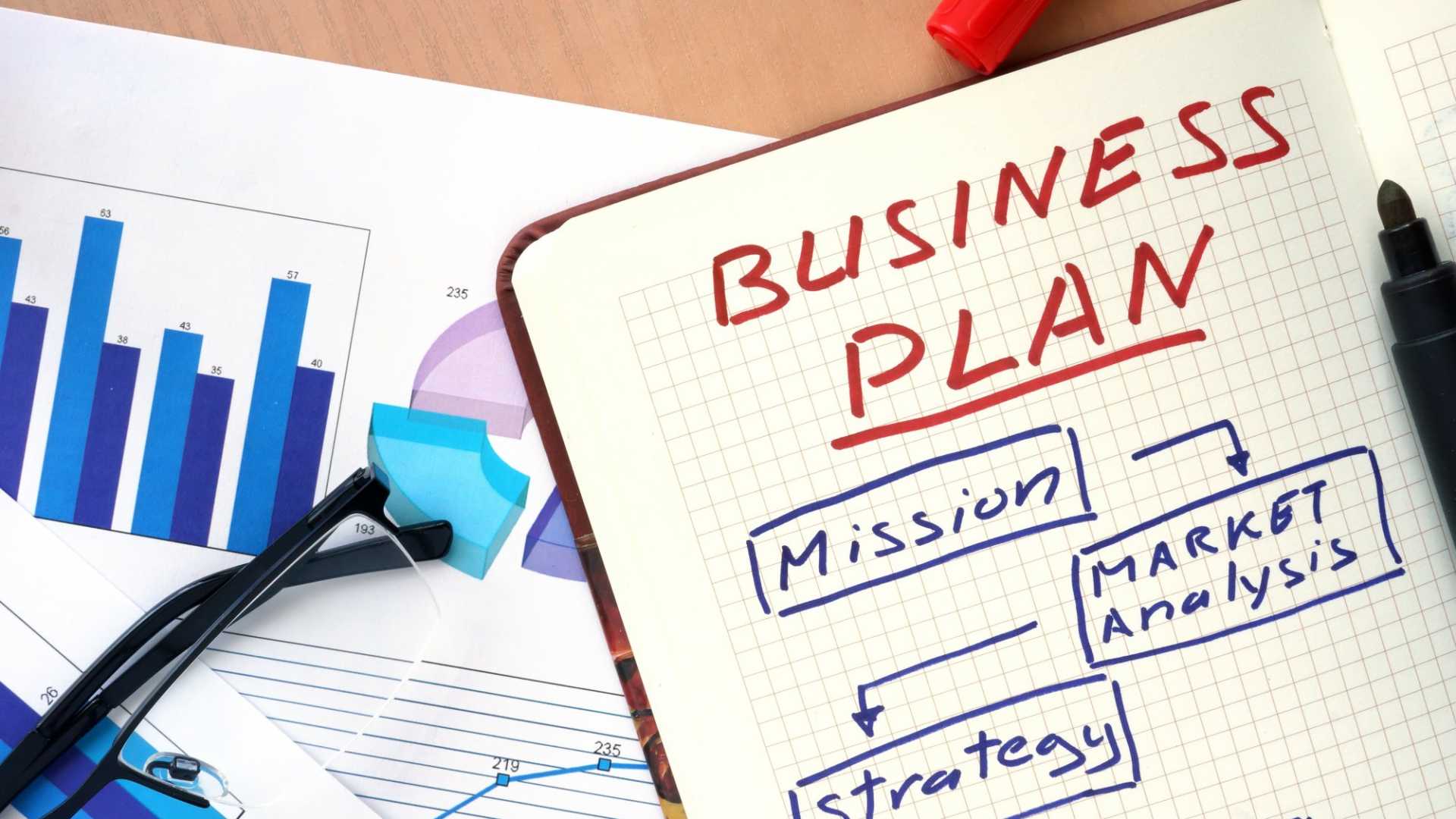 Financial forecasting
Your financial forecasts should have a detailed description of your income and expenses, including launch costs, operating expenses, and projected revenue. Use your marketing research and sales forecasts to support your financial forecasts.
Look for feedback
Once you have developed your business plan, you should get feedback from trusted consultants, mentors, or other entrepreneurs. They can give you valuable information and help you identify the potential risks of your business in its fields to increase efficiency.
Update your plan regularly
You should not forget that the business plan is a living document that you must update regularly. As your business develops and new information becomes available, you need to be prepared for the necessity of updating your plan.
Determine funding needs
Any business plan should describe the amount of money you need to start and develop a business. It includes the start-up capital you will need to purchase equipment, rent premises, hire staff, and cover any other initial expenses. In addition, it should describe your current costs such as rent, utilities, marketing, and payroll.
Include supporting documents
Your business plan must contain supporting documents such as financial reports, legal contracts, and marketing research information that you have conducted. These documents will give you proof in case you have a claim. Also, they will demonstrate to potential investors or lenders that you have thoroughly researched and made a plan for your business project.
Have a clear exit strategy
After all, you should have a clear exit strategy in your business plan. This factor describes how investors or project owners can get out of business but get a return on their investment. Common exit strategies include selling a business, merging with another company, or listing through an initial public offering.
We would like to sum up and say that the creation of a business plan is an important stage in the issue of running and developing of business. If you follow these tips, you can develop a detailed and effective plan.
It will help you reach your goals and achieve success in your industry. You should complement your plan as your business develops. Also, you will ask for feedback from trusted consultants, so it will help you make sure that you are on the right track.